The Hellier Group is proud of our teaming partners -
Imperia Engineering Partners, LLC, Meridian Services Group, Technical Field Services.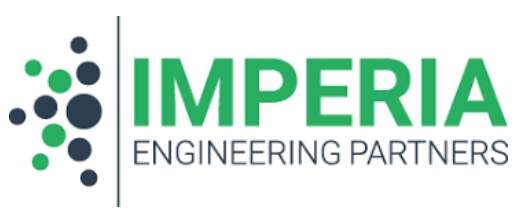 IMPERIA
Providing Civil and Mechanical engineering services including state of the art laboratory services;.
MERIDIAN SERVICES GROUP
Providing project management, project controls, and staff augmentation services.

TECHNICAL FIELD SERVICES
Providing power generation and oil and gas world class welding, machining and heat treatment services.
About Imperia engineering Partners LLC
Since 1986, Imperia Engineering Partners has provided electrical, mechanical, civil/structural, programmatic, material science, and chemical engineering services for its expanding customer base. Imperia's areas of expertise include nuclear, fossil, renewable power, process engineering, facilities design, transmission and distribution.
Imperia is distinguished by its capability to leverage expertise across engineering disciplines and to partner with industry experts to provide innovative and cost-effective solutions to the current challenges facing the industry.
Headquartered in Central New Jersey, Imperia has served clients in over thirty states and is proud of the fact that they receive an overwhelming large percentage of their annual revenues from repeat clients who recognize the value-added services that Imperia provides to all its customers.
Imperia has chosen to keep a local dimension to better serve specific regional markets. With regional offices in Boston, Chicago, and Raleigh as well as additional distributed resources, Imperia is able to provide quick response to emerging issues.
About Meridian Services Group
Consulting, Estimating, Project Controls, Project Support
Meridian Services Group, LLC was formed in 2021 as a strategic merger of the commercial business of High Bridge Associates, Inc. and Work Management, Inc. Combining the capabilities and talent of both companies into Meridian Services Group strengthens our ability to support our Clients in the management and control of operating facilities and the planning and execution of medium to large capital projects. Meridian Services Group, through this evolution, continues an established growth strategy that emphasizes attracting and retaining highly talented project management professionals and developing best-in-class project management processes and tools. Meridian Services Group is positioned to continue as one of the premier project management services companies in the US and internationally.
Meridian Services Group provides a cadre of core services and resources needed for successful planning and execution of large projects spanning the life cycle phases of engineering, licensing, construction, commissioning, operations, outage modifications, decommissioning, remediation, and demolition:
Program planning, industry lessons learned, best practices, & integration
Project controls, conceptual engineering, estimating, scheduling, reporting, & risk management
Financial analysis, budgeting, contract administration, & change control
Policies & procedures development, training, & information technology
Project management, construction management, & outage management
About Technical Field Services
Precision Machining and Welding
Technical Field Services split frames machines are ideal for cold cutting pipe from 2.000″ to 72.000″ O.D. and up to 6.000″ m.w.t. Technical Field Services split frame machines are easy to handle, set-up, operate and maintain during the tightest of schedules.
Technical Field Services offers our clients a complete division dedicated to on-site heat treating services. We provide solutions to our customers. We offer complete turn-key capabilities to equipment rental. Whether your project requires complete on site support or off site control and monitoring, we engineer a site specific heat treatment program to fit your needs.